Message from Founder Dr. N. B. Kumta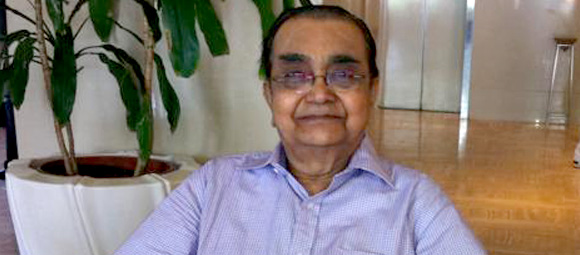 My Dear dedicated members of BPNI Maharashtra & Mother Support Group; at the outset, I extend my heartiest congratulations to all of you for having carried out wonderful work in the field of protection & promotion of breast-feeding!
As for how I got involved with BPNI, it all started with the training I received at the 'Human Lactation Management Training' conducted by Dr. Felicity Savage King and Mrs. Helen Armstrong. My colleague, Dr. R.K. Anand, who had been travelling with both of them to train doctors and nurses in different countries, had invited them to conduct this training on behalf of the Association for Consumers Action on Safety and Health (ACASH) at Deolali, near Nashik. It was funded by UNICEF.
I was extremely motivated & with the support & help of several doctors who shared my enthusiasm like Dr. R. K. Anand, Dr. G. S. Hathi & Dr. Arun Gupta, BPNI was founded at Sevagram on 3rd Dec 1991. BPNI Maharashtra started functioning as an informal group soon after but was formally registered in 1998.
BPNI Maharashtra has successfully trained several medical & paramedical professionals from all over India in various workshops in HLMT.  With their hard work, they set up practices like bringing about early contact between the mother & her newborn immediately after childbirth & exclusive breastfeeding in many maternity homes.
My heartfelt Congrats to Dr. Prashant Gangal for having started the Mother Support Group which trains paramedical & medical professionals to become breastfeeding Counsellors & consultants who have helped & are helping mothers to successfully feed their infants thereby bringing down infant mortality & morbidity in the nation.
It has been a wonderful experience working over the years with all of you! BPNI Maharashtra & Mother Support Group are unique organizations carrying out unique & important work & I have no doubt that they will continue to work & shine in the future as well. My love & blessings to all of you!